Welcome to our world of natural abundance and heartfelt commitment—where every drop of oil is not just a commodity, but a token of health and prosperity. We are a family of four, guided by the joyful discovery of the world through the eyes of our identical twin daughters, Emma and Zoey, who represent the future and enduring legacy of our business. Josh, a proud US Army Infantry veteran, brings discipline and dedication, while Kinga, who embraced the American dream into her heart and became a citizen in 2015, infuses our enterprise with cultural depth and an Old World appreciation for natural beauty.
Our journey began on a serendipitous note—a $100 bill found on a hiking trail. This unexpected gift sparked a desire within us to pass on our good fortune, leading to the inception of our family business. Inspired by the entrepreneurial spirit seen on QVC and encouraged by a belief that was seeded by my mother's vision, we plunged into the world of carrier oils, starting with that first, fateful bottle of Argan Oil. From that moment, our mission became clear: to import the purest oils from every corner of the globe and to share their unadulterated goodness with the world.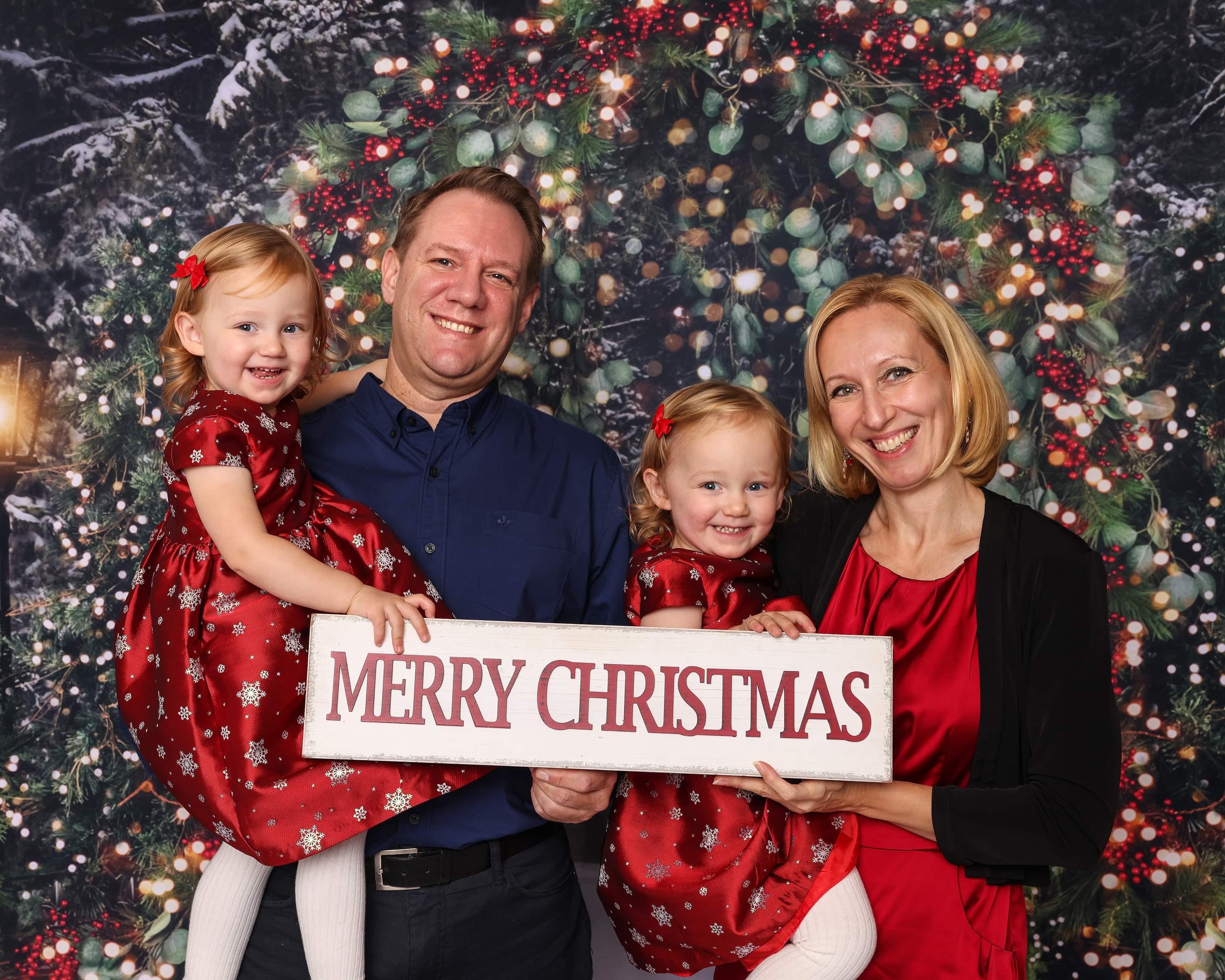 Our catalog, as diverse as nature itself, ranges from the restorative Apricot Kernel to the robust Wheat Germ, encompassing a treasure trove of nature's finest offerings. Each oil and hydrosol is a testament to our dedication to quality, sourced with a keen eye for environmental consciousness. As we expanded our selection, from the luxurious Marula to the rejuvenating Rosehip Seed, our commitment to purity and quality remained steadfast.
But our story is more than just oils; it's about a philosophy of giving. During the challenging times of Covid-19, we transformed our resources into lifelines, partnering with Blinking Owl Distillery to produce and distribute over 8,800 bottles of hand sanitizer to those on the front lines. Our philanthropic spirit thrives through candy drives for our troops and supporting local charities—each act of giving is a step towards the better world we envisage for Emma and Zoey.
Our business is more than an enterprise; it's a passion fueled by the belief in the transformative power of nature. We stand as guardians against the artificiality that permeates modern skincare, committed to offering only what is real and beneficial. As we look to the future, we are excited to grow our legacy of care, ensuring that with every tree we plant, we are sowing seeds for a greener, more sustainable future for all, especially for Emma and Zoey, the heart and continuation of our life's work.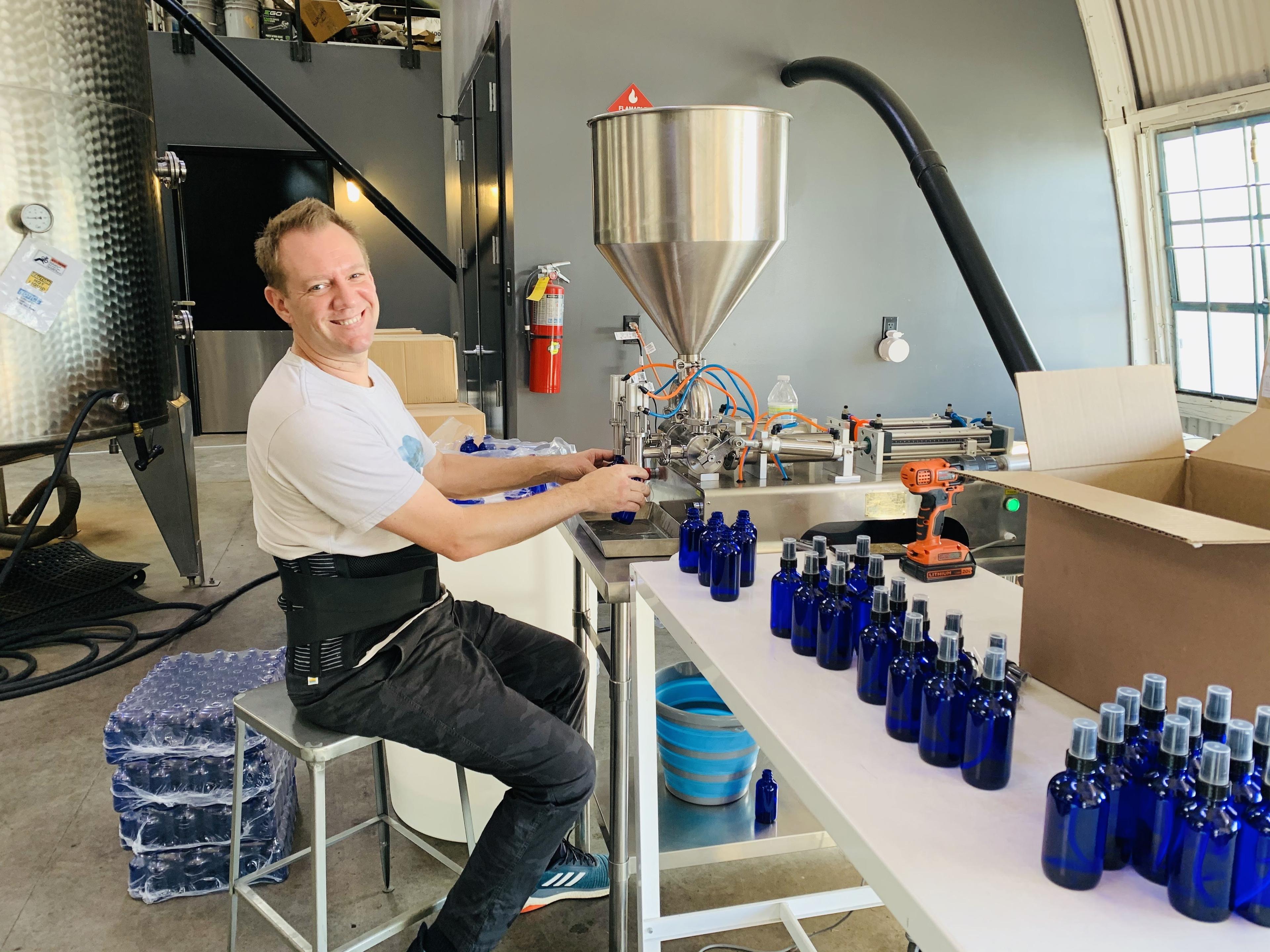 My Cheesy Grin
Here we were filling bottles of sanitizer.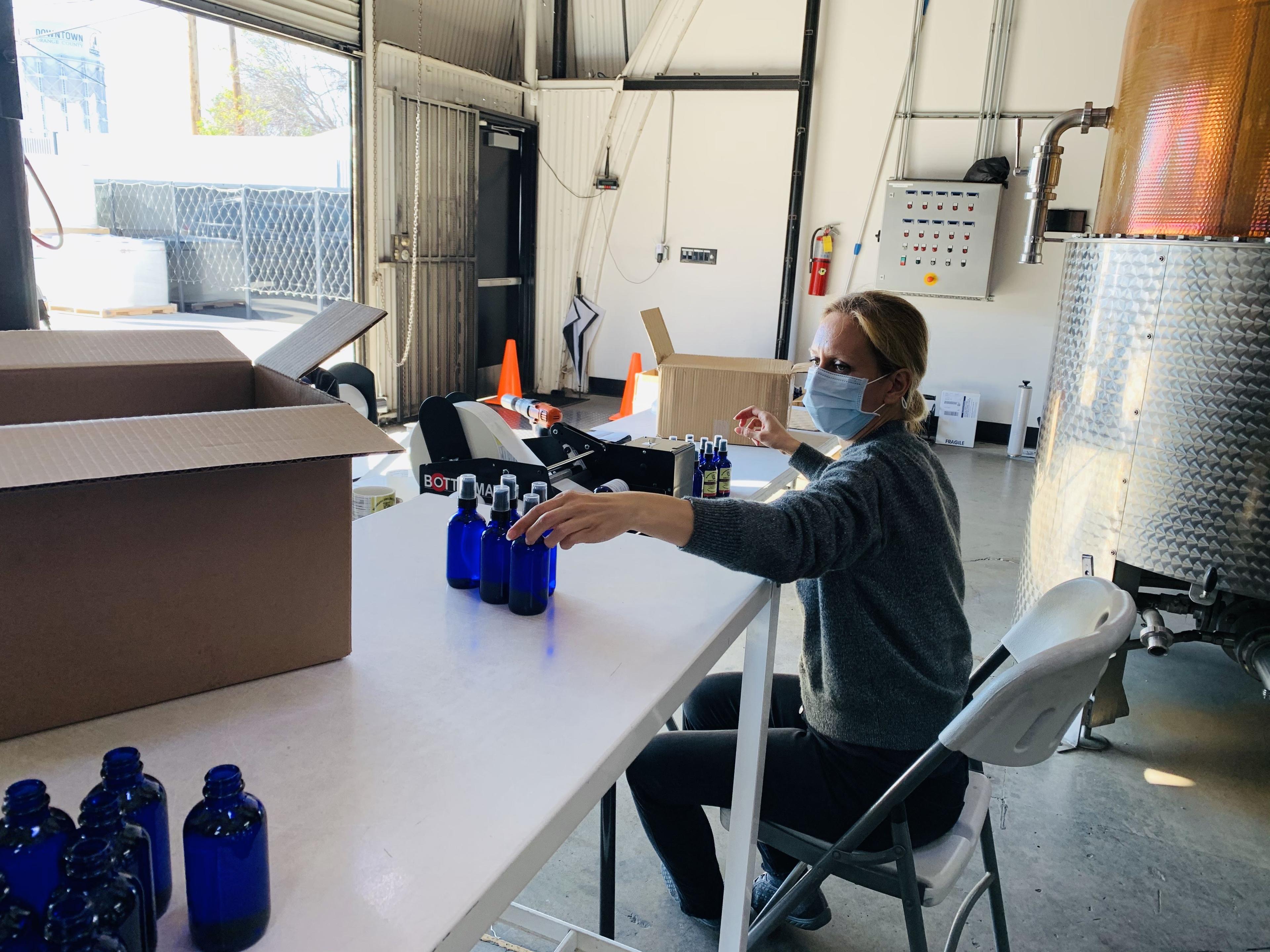 Working While Pregnant
Here's my beautiful wife, Kinga, working hard while pregnant with twins.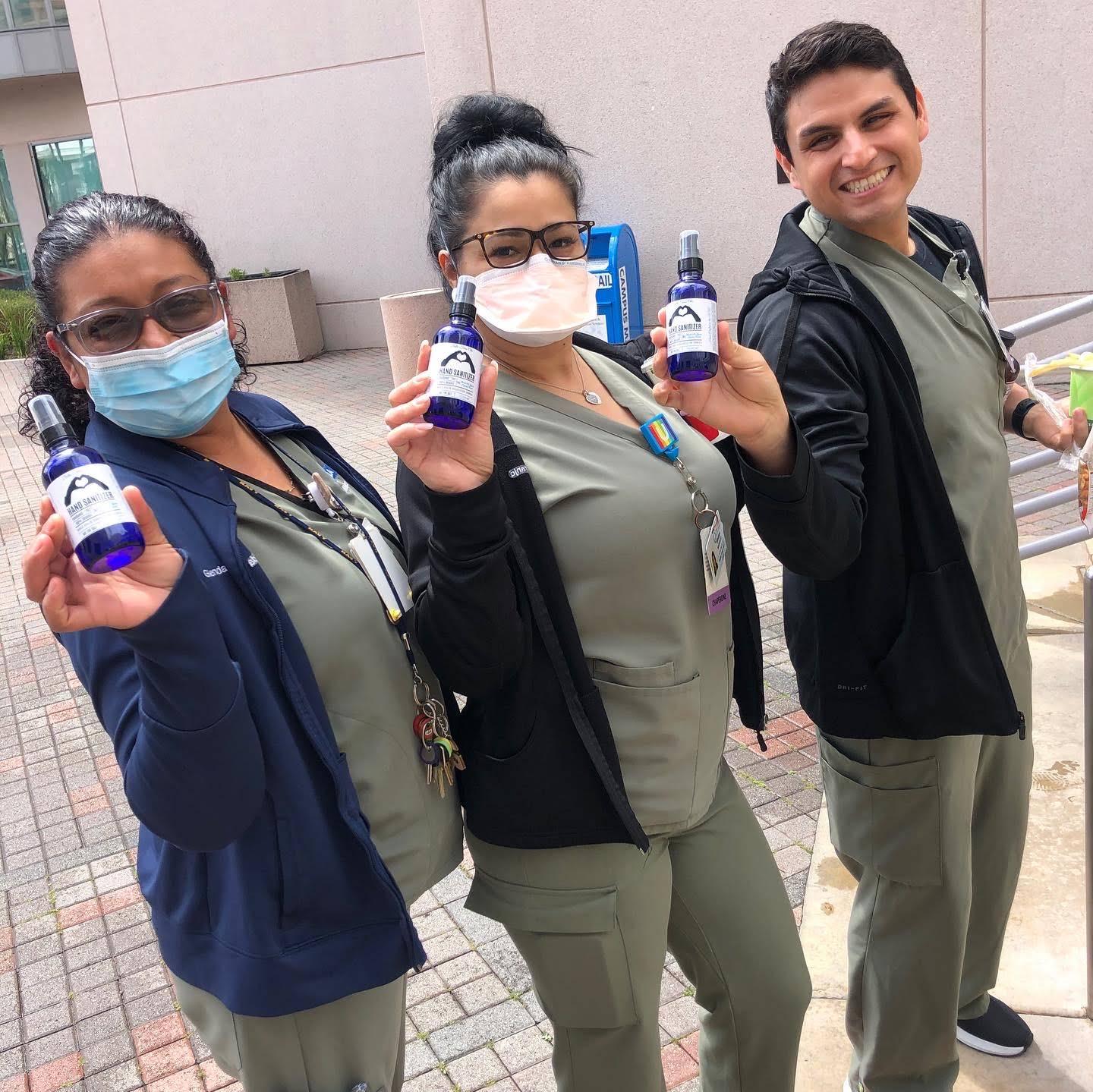 Health Care Workers
Our first recipients.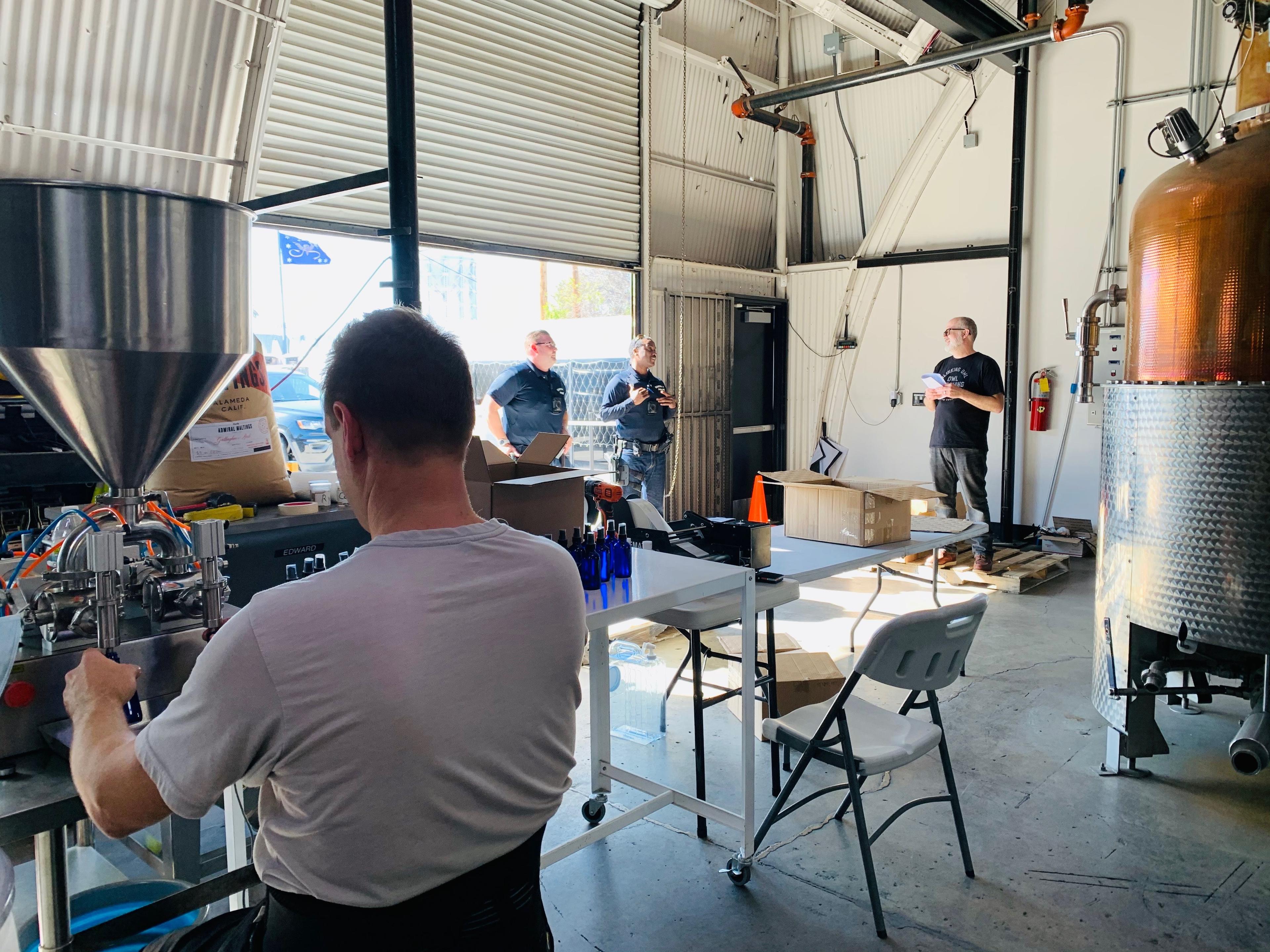 Local Police
Stopped by for a truckful of sanitizer.
Join us in this journey of purity and philanthropy, where every choice is made with the heart and every product is an invitation to experience the best nature has to offer. Welcome to our family's dream, where every action is dedicated to leaving a legacy of health, happiness, and hope for the next generation.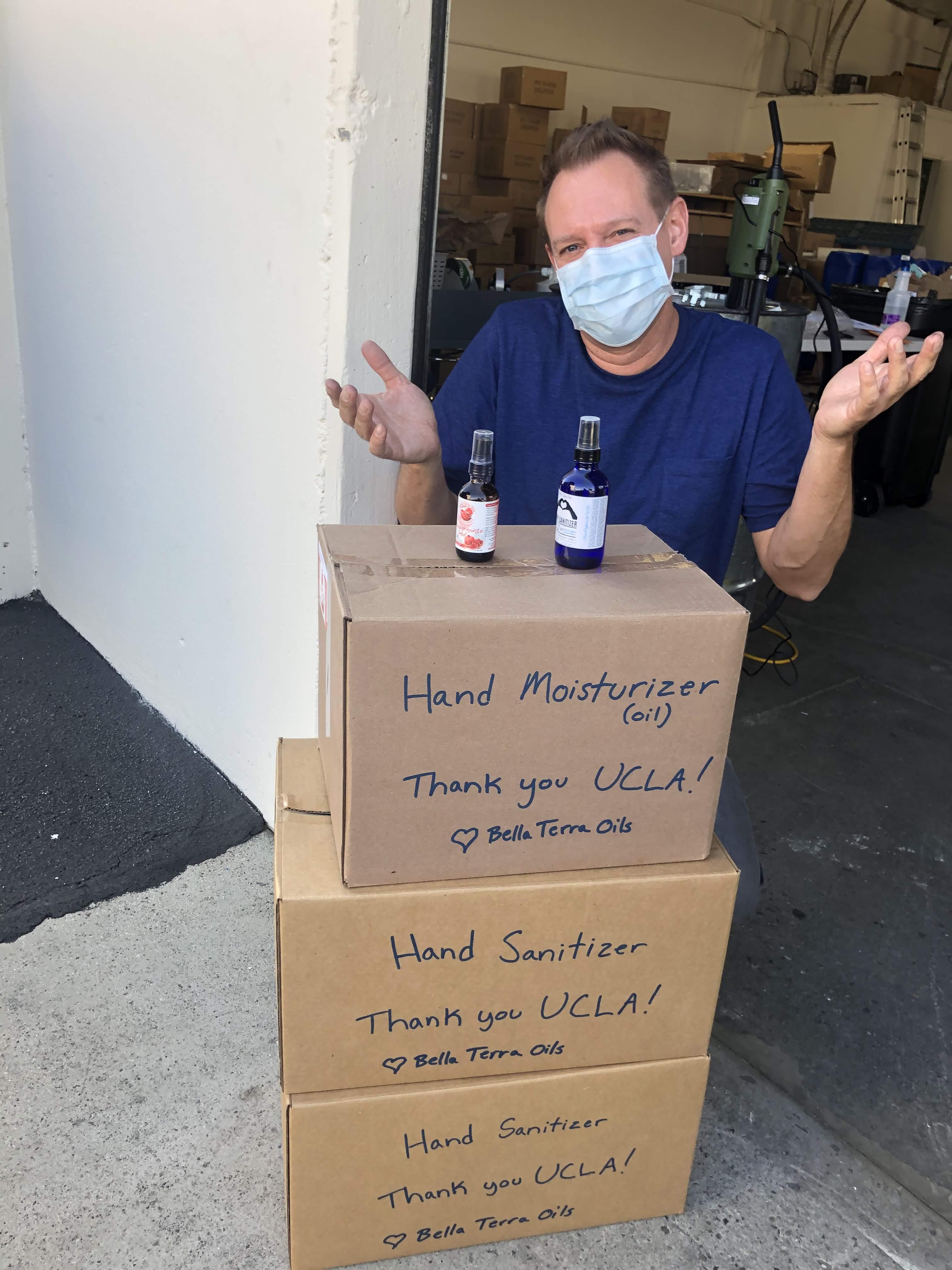 Gift to UCLA Hospital
I included some oils to help with dry hands after washing them so much.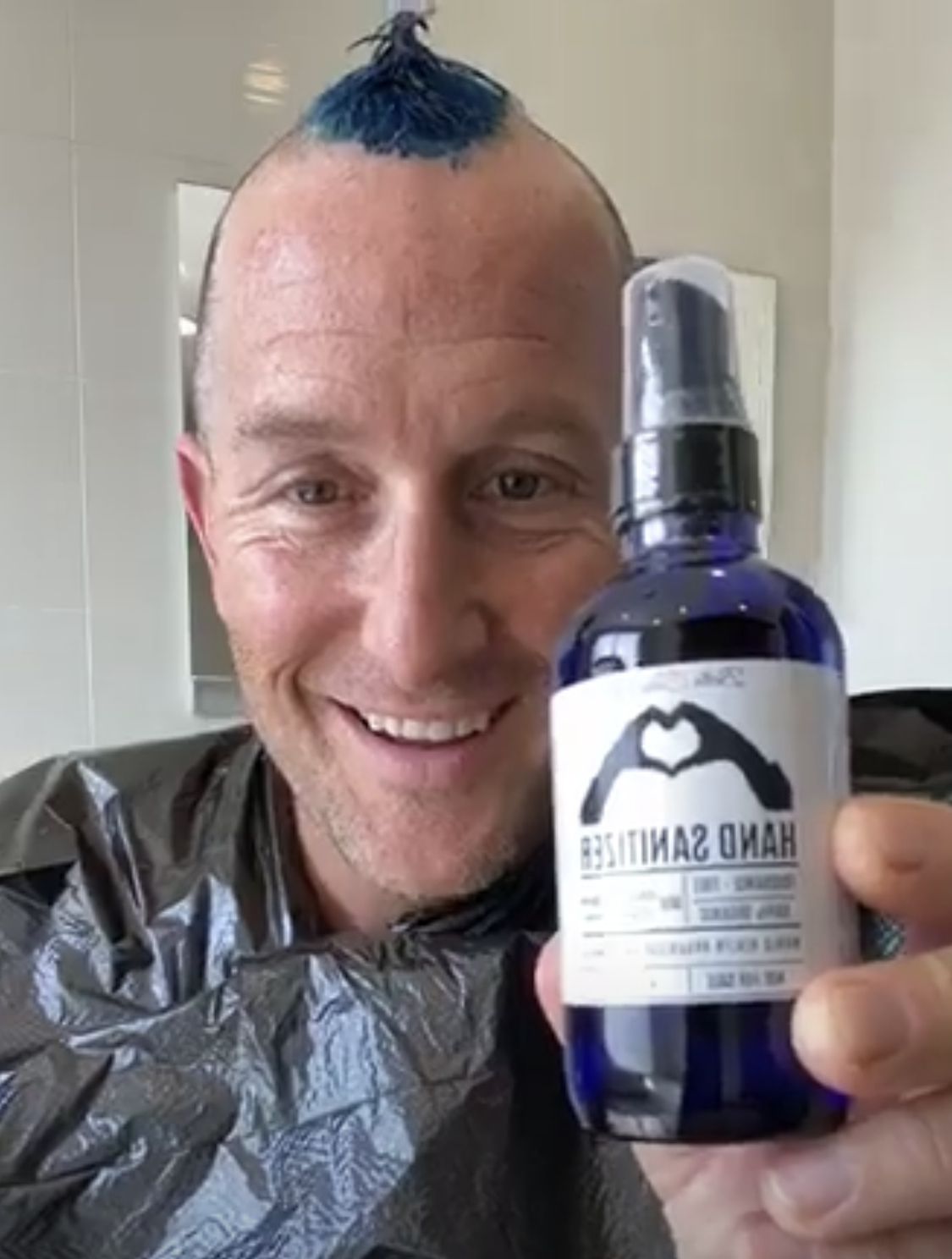 My Buddy
I believe the hair thing was for another good cause.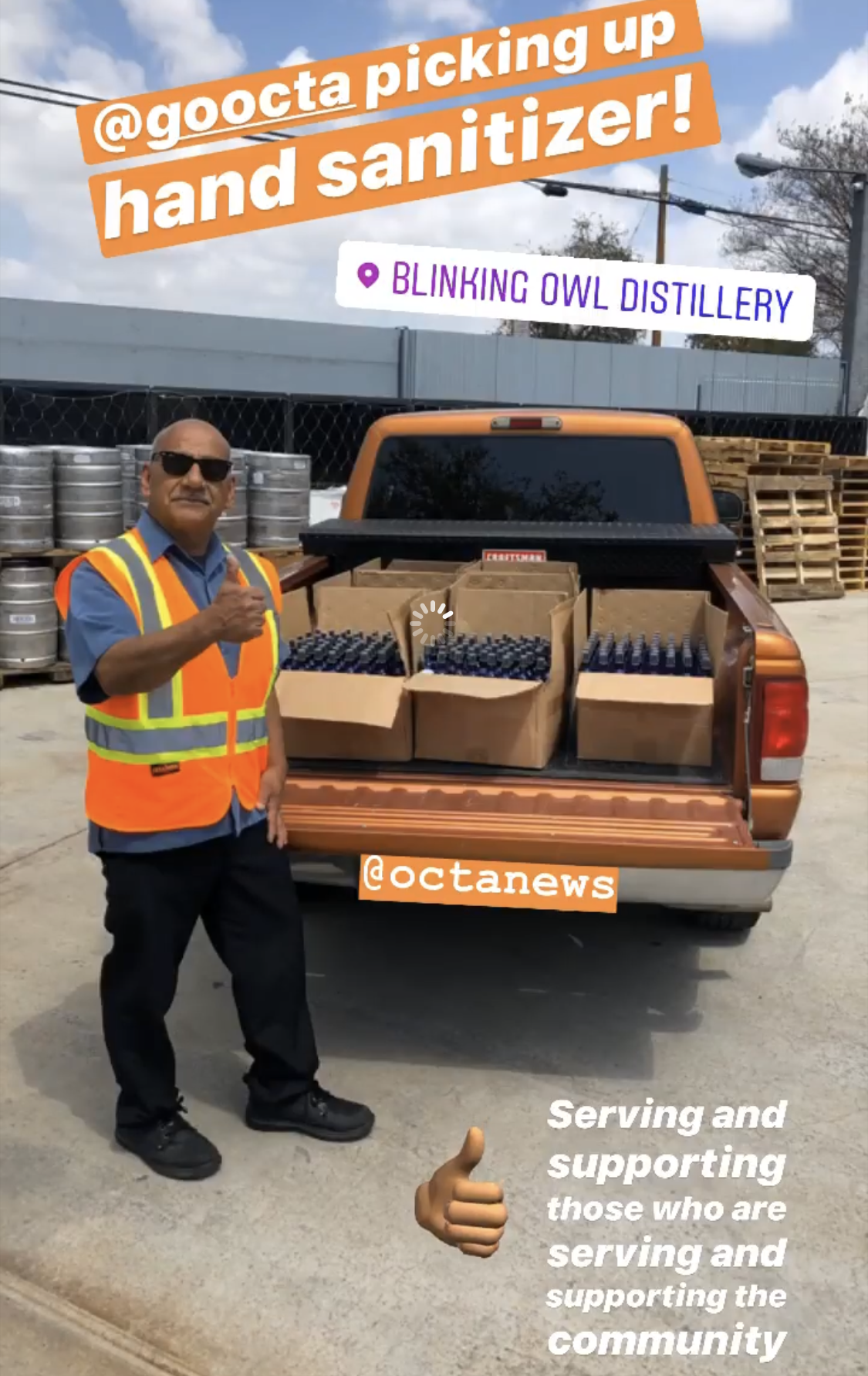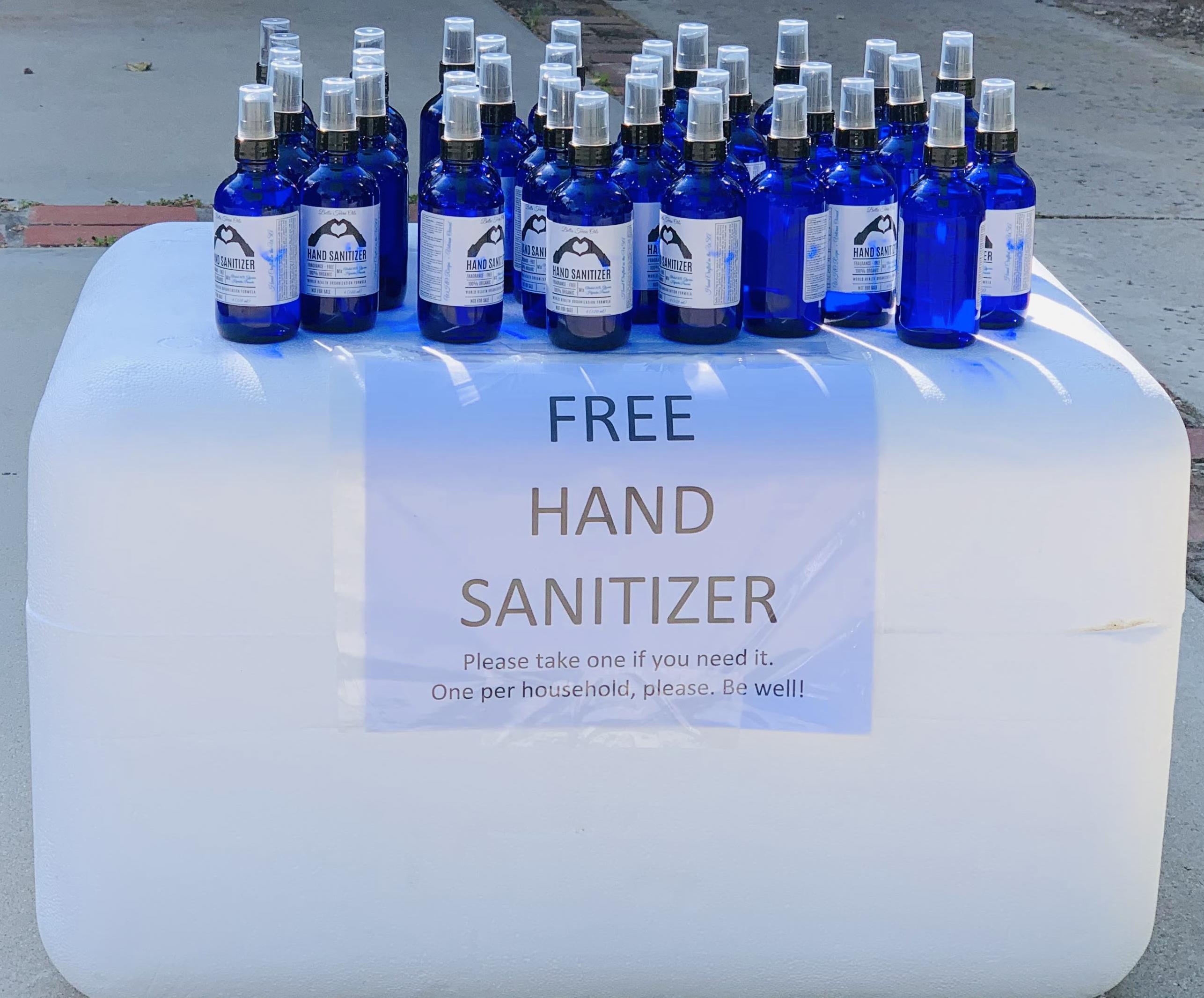 Giving to Our Neighbors
We received a very touching letter from one of our neighbors.
Bella Terra Oils © Copyright. All right reserved.